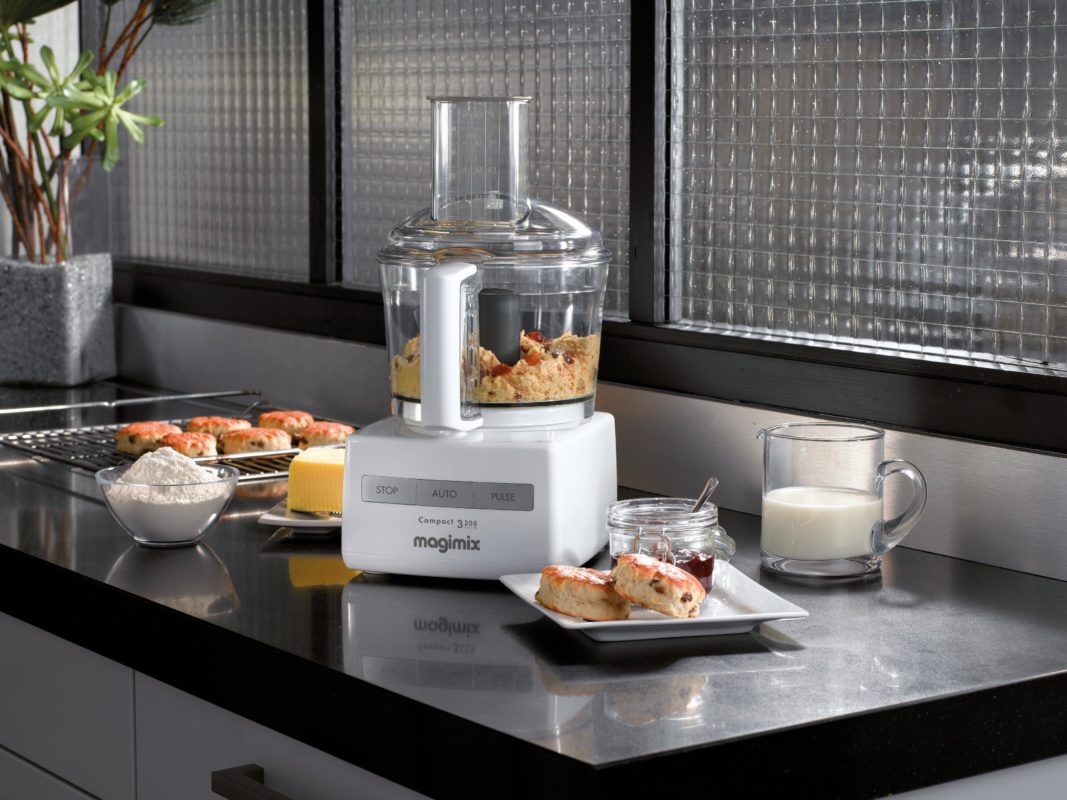 Magimix: The Ultimate Food Processor
You surely have heard of a food processor, but what is considered the best food processor in the market? We will have to say Magimix! Since 1971, in Burgundy, France, Magimix set professional standards with their food processors in the culinary world. As a result, Magmix is also dubbed "the culinary revolution of the 20th century" by The New York Times!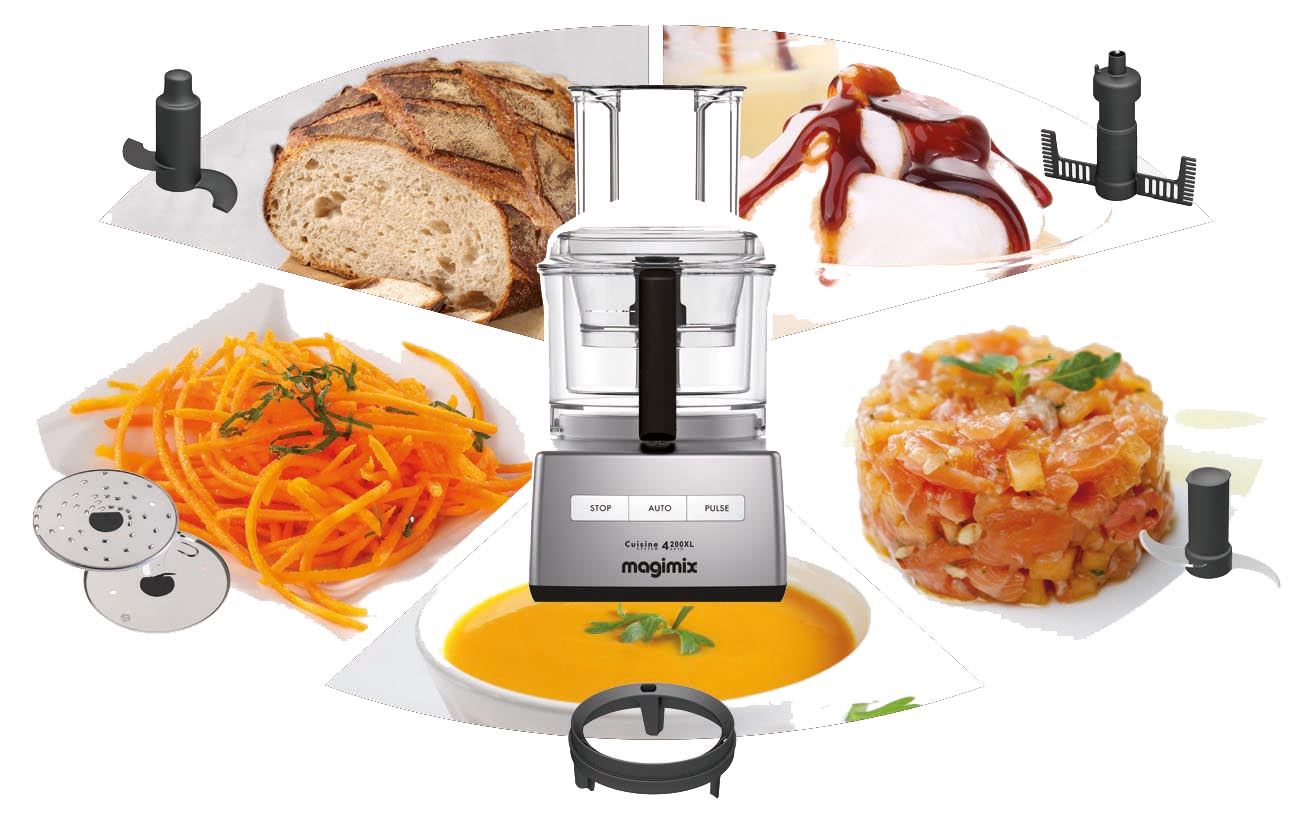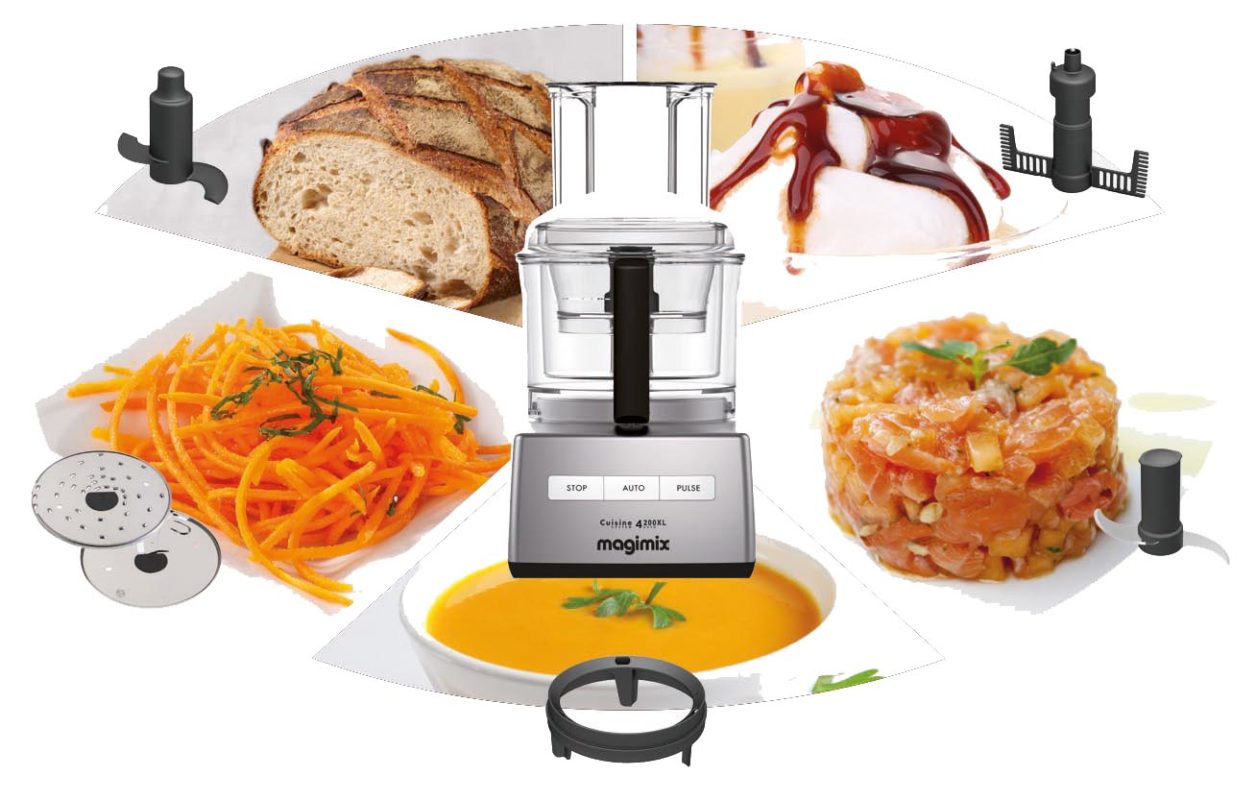 Multiple Attachments, Different Functions
Magimix comes with different attachments, suitable for your desired usage. You can gain so much just by owning a food processor from Magimix. A standard Magimix food processor comes with different attachments, suitable for your desired usage. Of course, you can also find additional accessories that are more focused on the specialized food preparation areas.
Simple yet intelligent
All food processors come with three simple buttons – STOP, AUTO, PULSE. There is no speed button as there is no need to adjust the speed yourself since Magimix has an auto-speed setting built in! Your processor will gain momentum accordingly to the density of the content in the mixing bowl.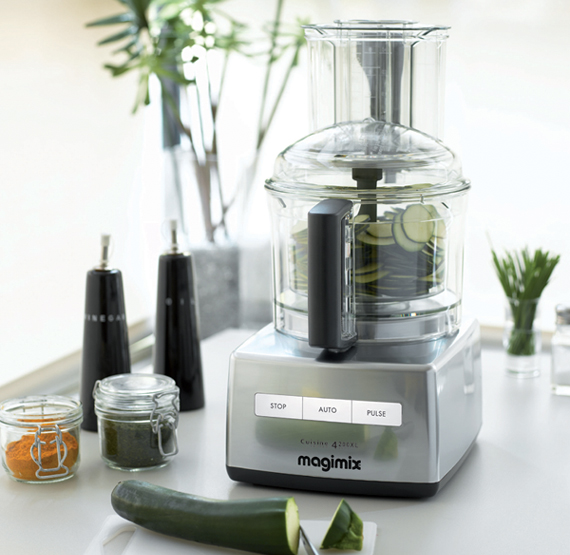 Three sizes but which?
Magimix food processor comes in three sizes- 3200XL, 4200XL and 5200XL. 3200XL can cater to up to 4 people and will not take up a lot of space. It can knead up to 600g of dough and grate up to 800g of vegetables. The 4200XL caters to up to 6 people, kneading up to 1kg of dough and grate up to 1kg of vegetables. Finally, the 5200XL will be suitable for those with huge families with the ability to knead up to 1.2kg of dough and grate 1.4kg of vegetables! The price increases with the sizes since the motor gets more powerful and the bowl gets larger. However, these machines are built to last for generations and more.
Is the price worth the quality?
Magimix has always been a solid and stable food processor brand ever made available in the market. Sure, the price tag might be something that can deter your buying choices; however, always invest for a quality that can last even with everyday usage! Magimix food processors topped the chart and also included a 5-years warranty with 3 -years parts guarantee.
BROWSE THROUGH MAGIMIX RANGE TODAY!