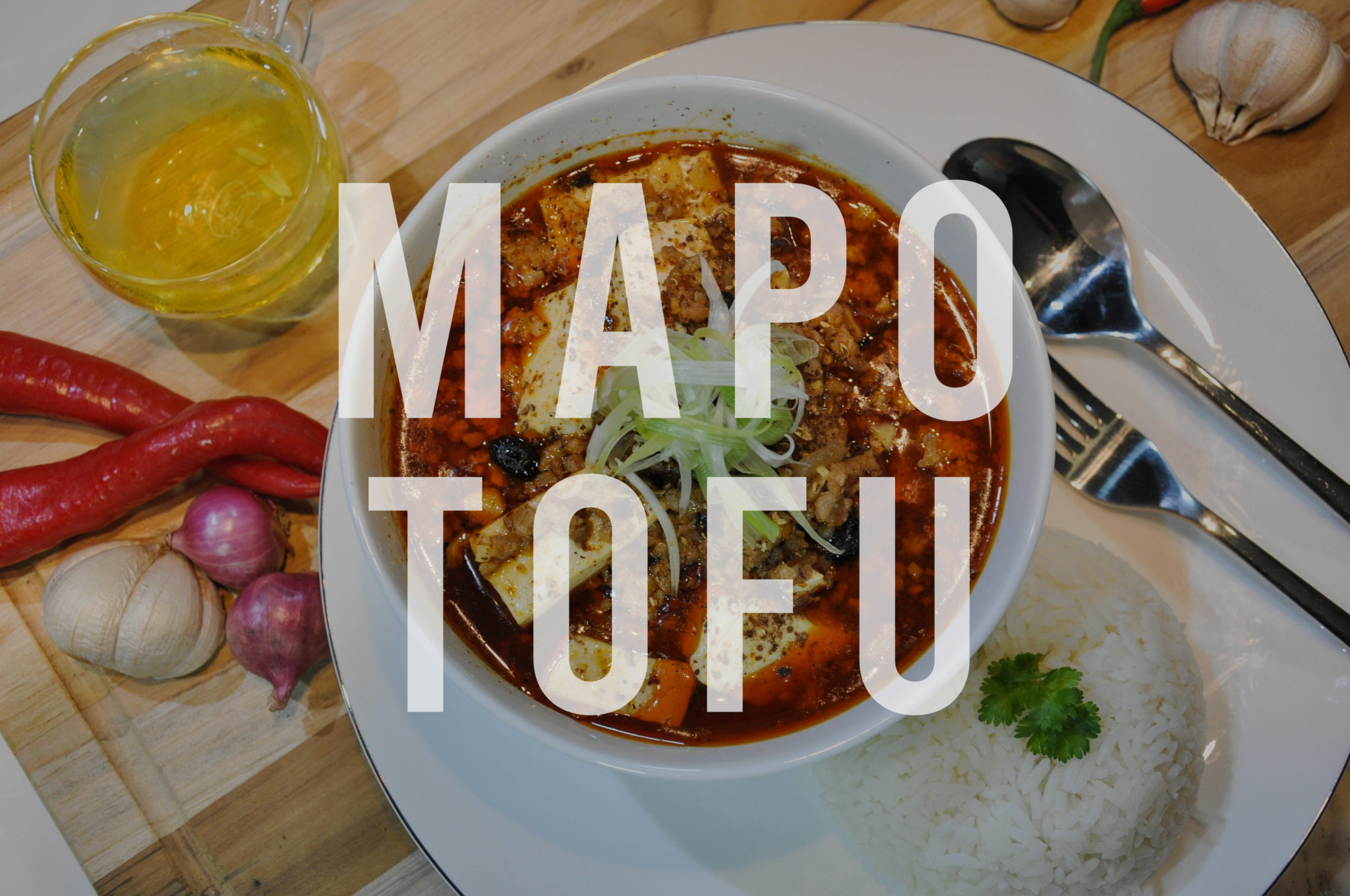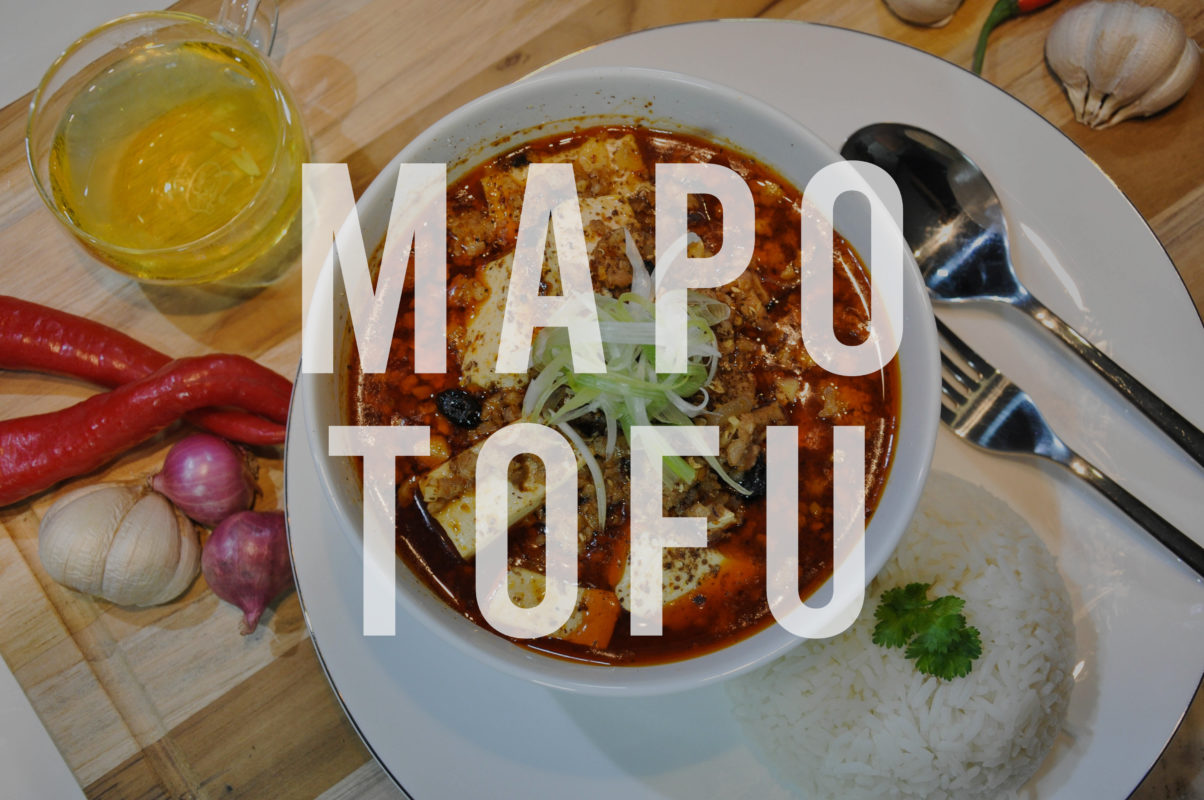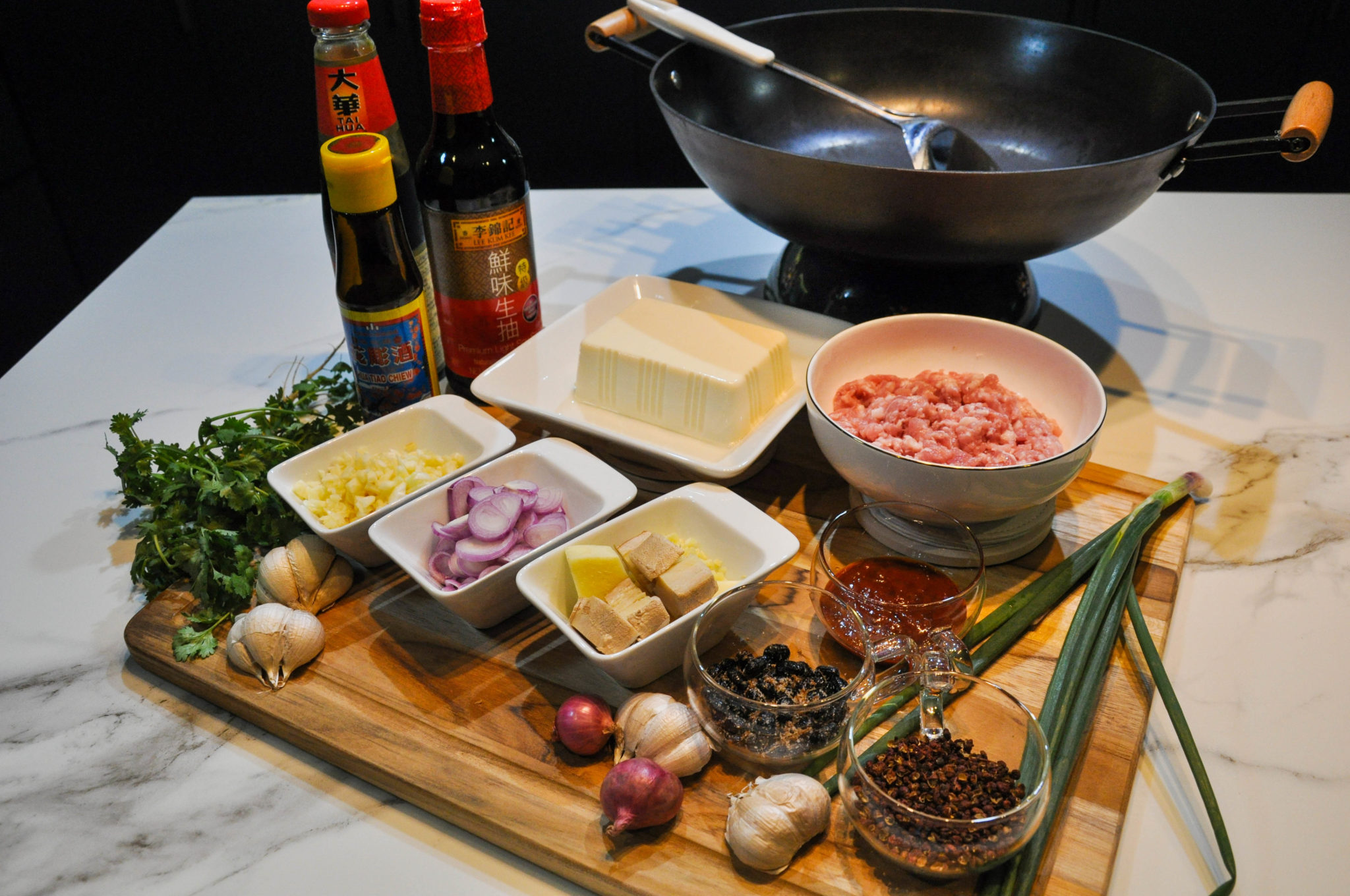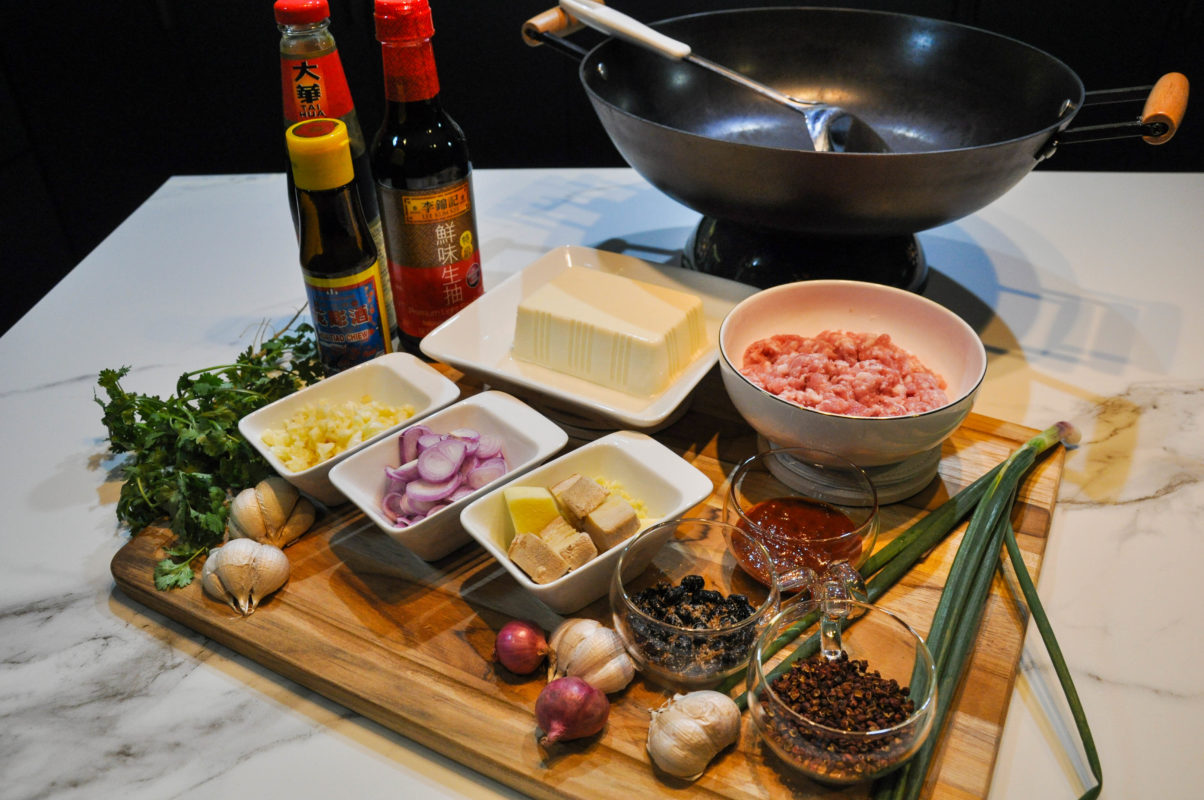 INGREDIENTS
300g minced pork
1 silken tofu cubed into roughly 1.5cm by 1.5cm
4 cloves of garlic minced
20g of ginger finely diced
2pc of chilli padi minced if you like it spicy (optional)
1 stalk of spring onion sliced finely (separate white and green parts)
1 teaspoon of fermented salted black bean
1 table spoon of fermented chilli bean paste (douban jiang)
1 tablespoon of Chinese chilli oil
2 teaspoon of Sichuan peppercorn
½ teaspoon of salt
1.5 cup of stock or water
½ table spoon of oyster sauce
1 table spoon of Chinese cooking wine
Slurry (1 tablespoon of cornstarch & 2 tablespoon of water mixed)
---
PREPARATION
Toast Sichuan peppercorn in a frypan till fragrant.
Add to spice grinder or pestle and motar along with half teaspoon of salt and grind to fine powder.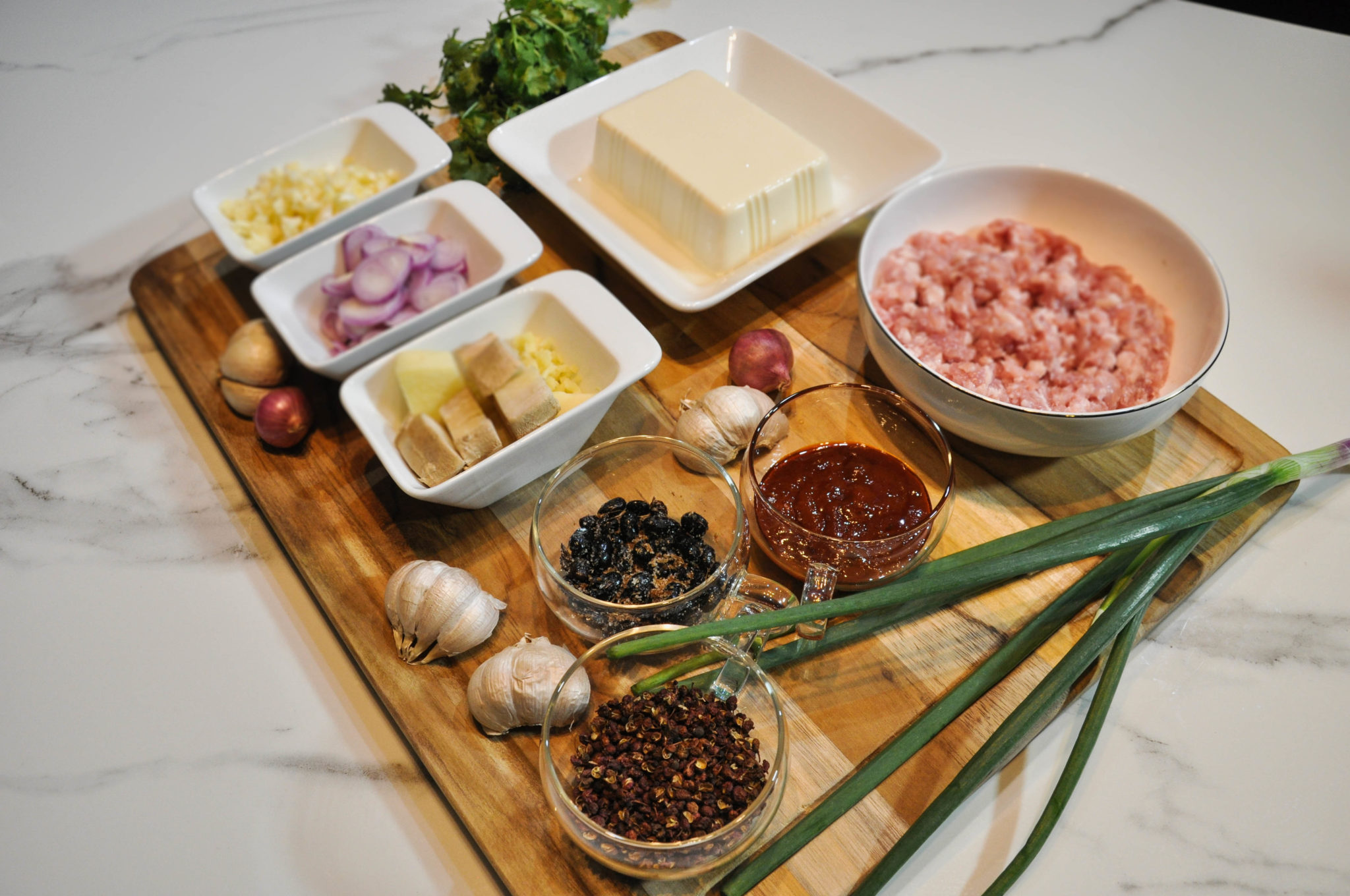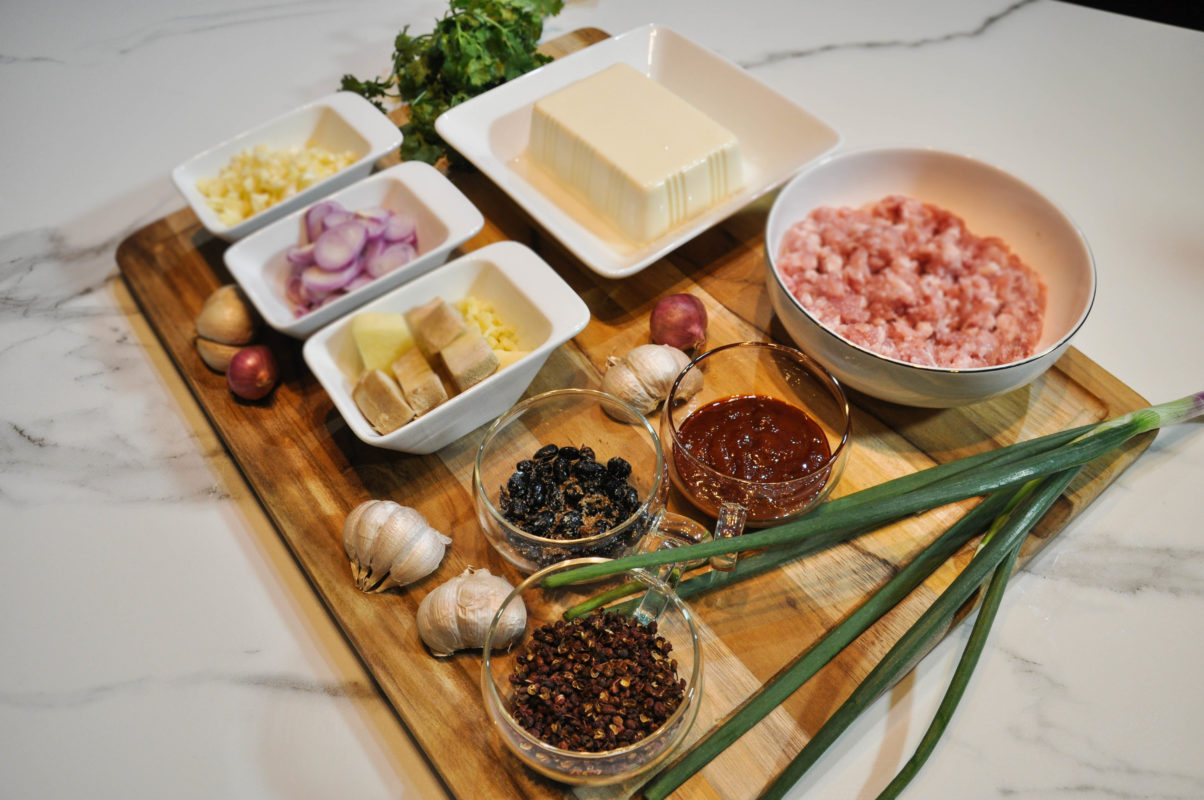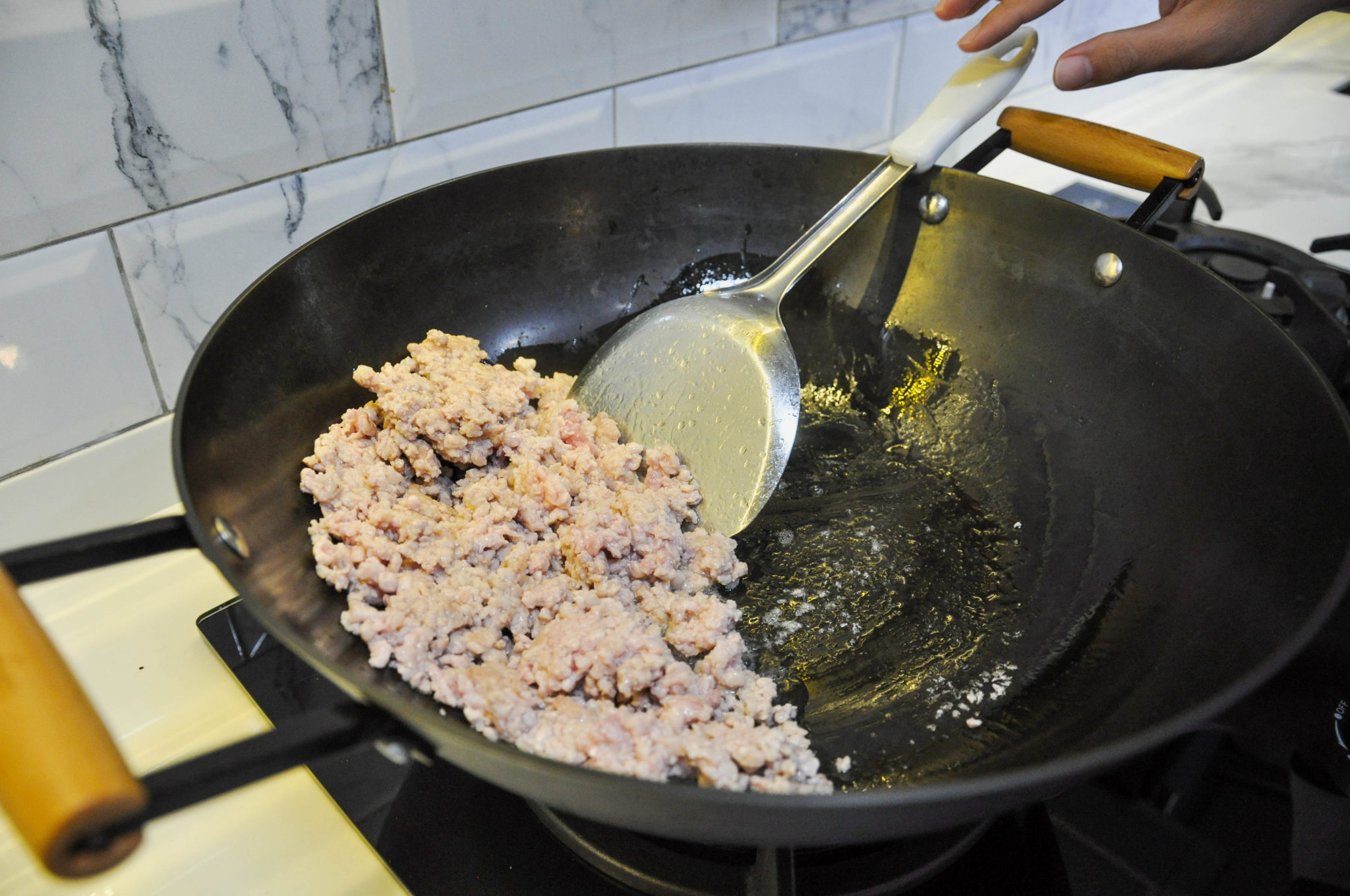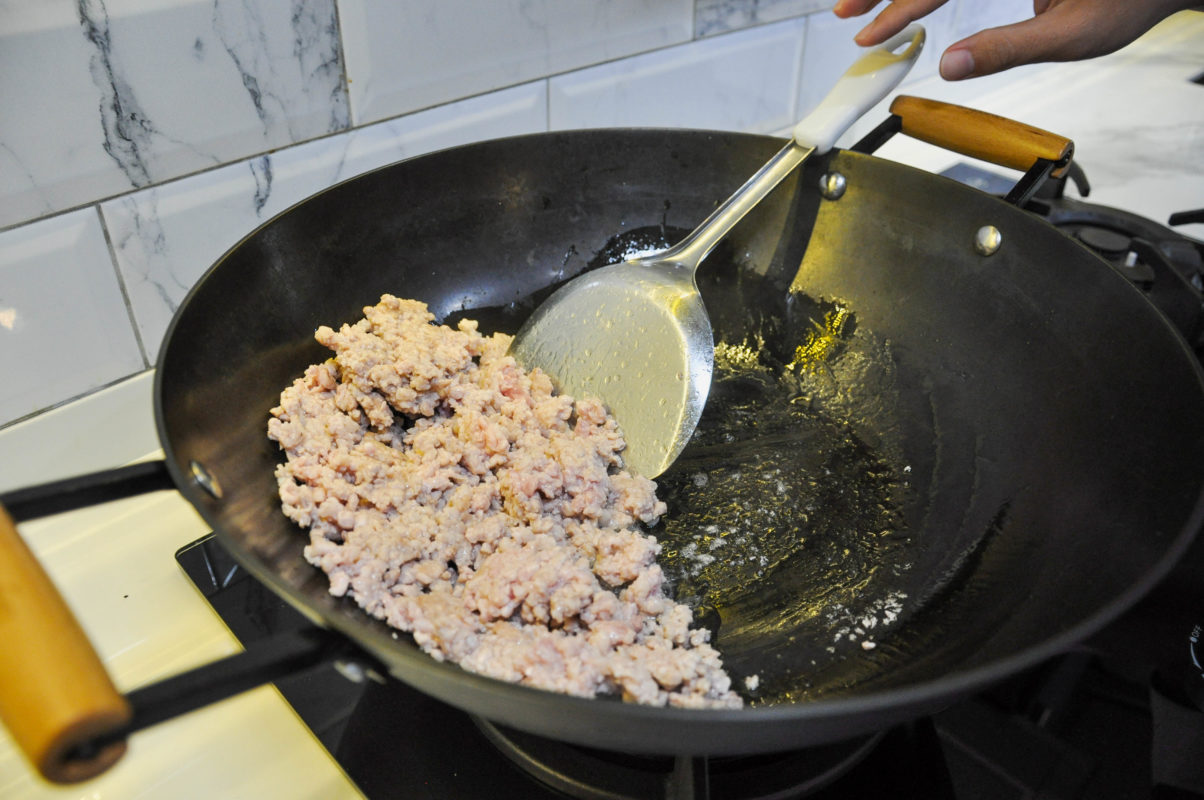 COOKING
Heat up 2 table spoon of cooking oil in Wok, once oil is hot, add 300g of pork mince in and season pork with half of the Sichuan pepper and salt powder. Spread pork mince out and brown all sides.
Push pork to side of the wok, and fry garlic, shallots, ginger, chilli padi and White part of spring onion till aromatic. Once aromatic mix aromatics together with pork.
Push pork and aromatics mixture to the side of the wok, add in 1 table spoon of Chinese chilli oil, 1 teaspoon of fermented salted black bean and 1 tablespoon of fermented chilli bean paste and fry till fragrant before mixing it all with pork and aromatics mixture evenly.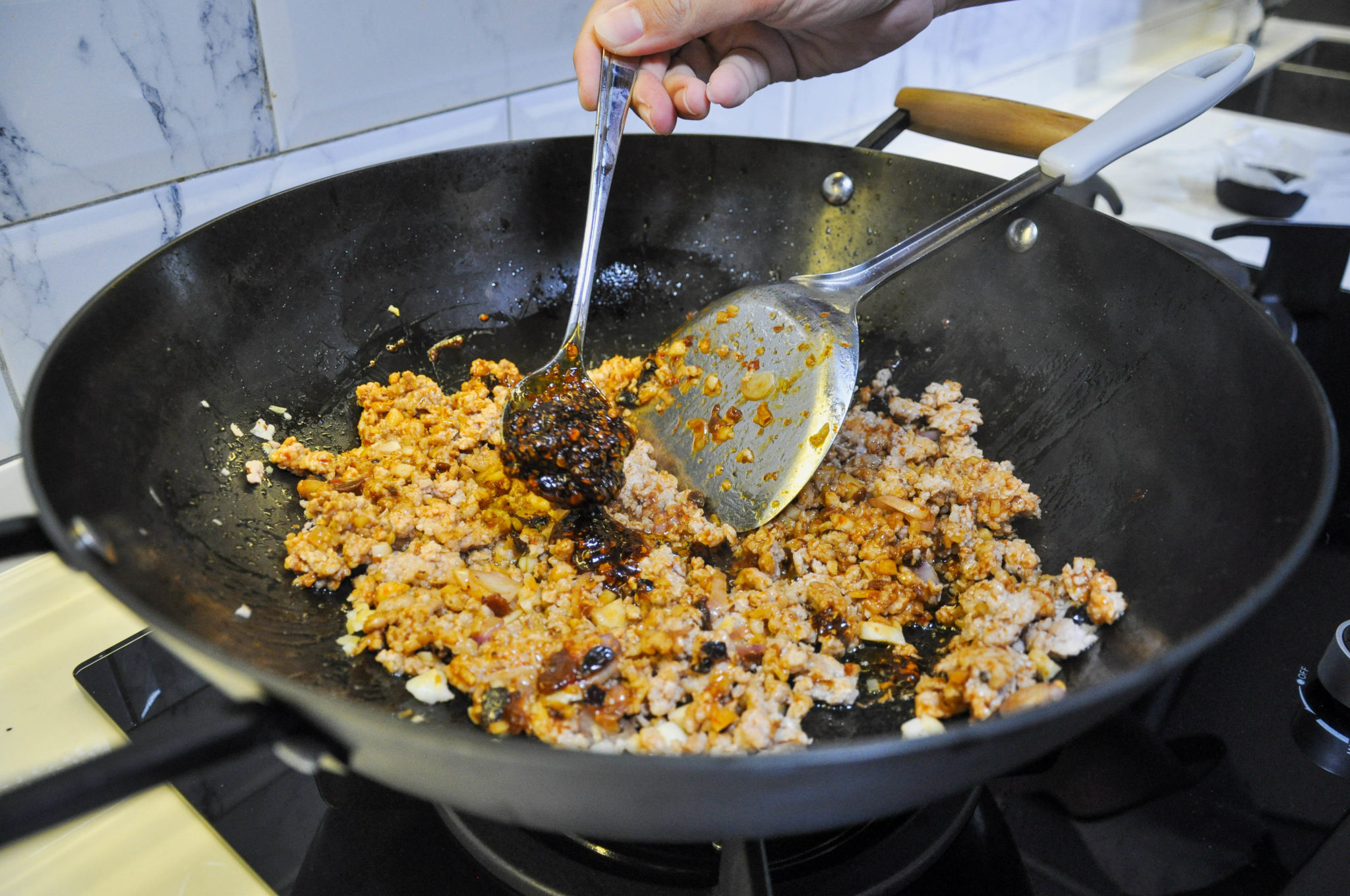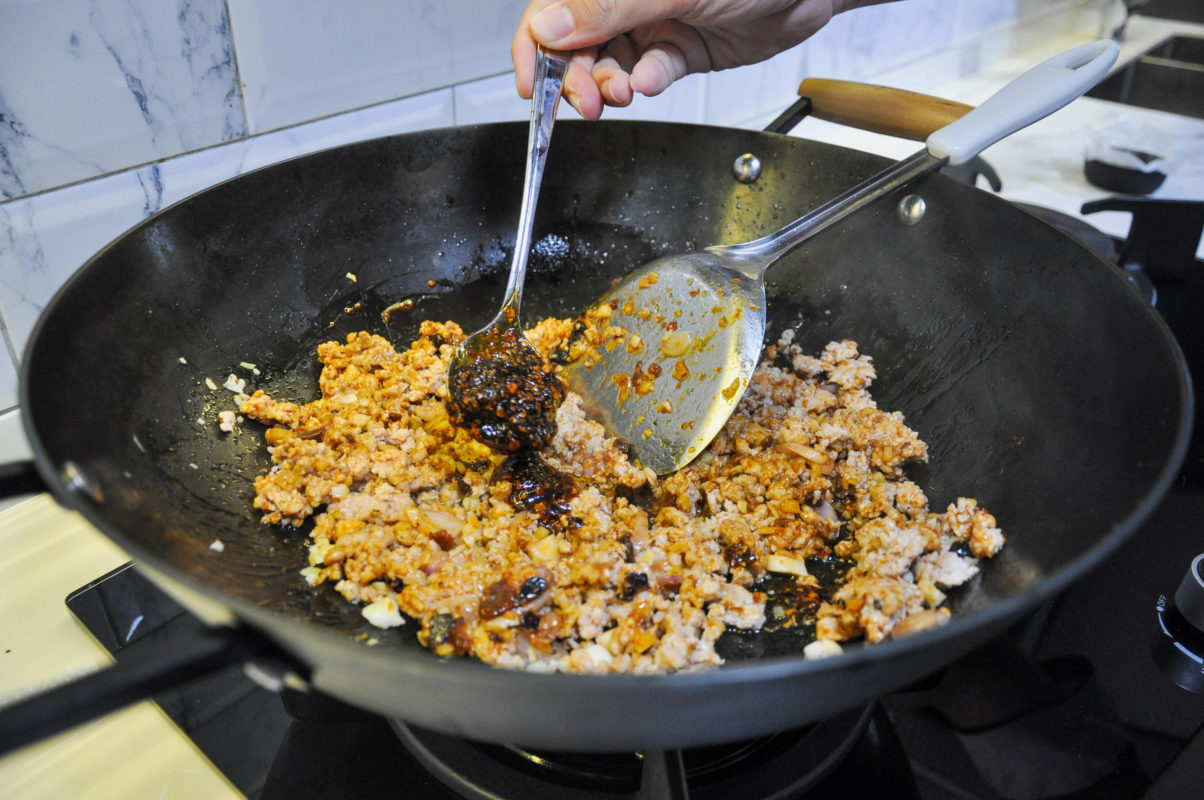 Add 1.5 cup of water or enough to barely cover pork, half table spoon of oyster sauce and 1 table spoon of Chinese cooking wine and bring to boil.
Once boiling taste sauce and adjust accordingly to individual preference with salt and sugar.
Add in cubed silken tofu and carefully mix (be careful as silken tofu breaks apart very easily).
If sauce is not thick enough, thicken with slurry to your liking.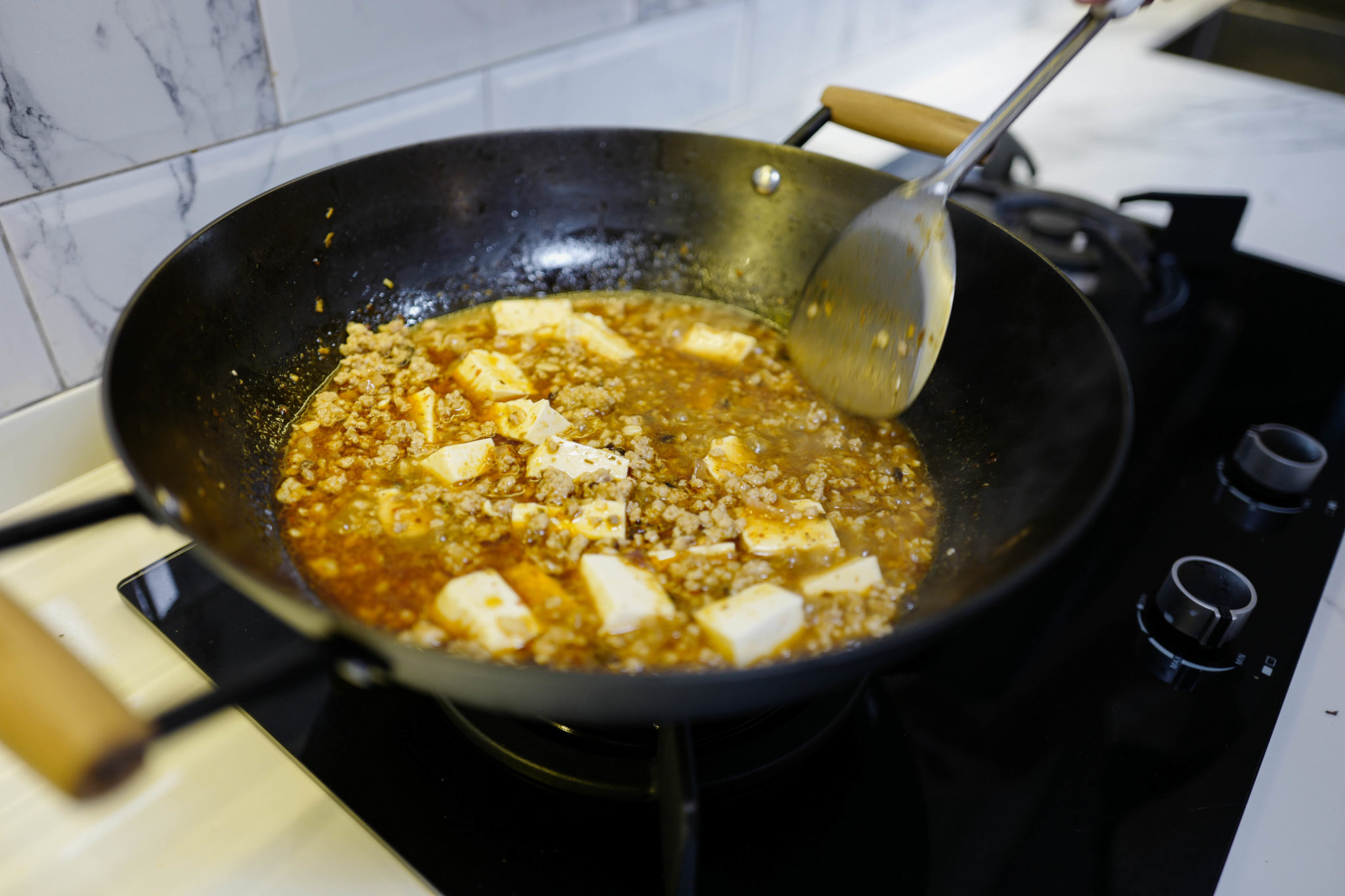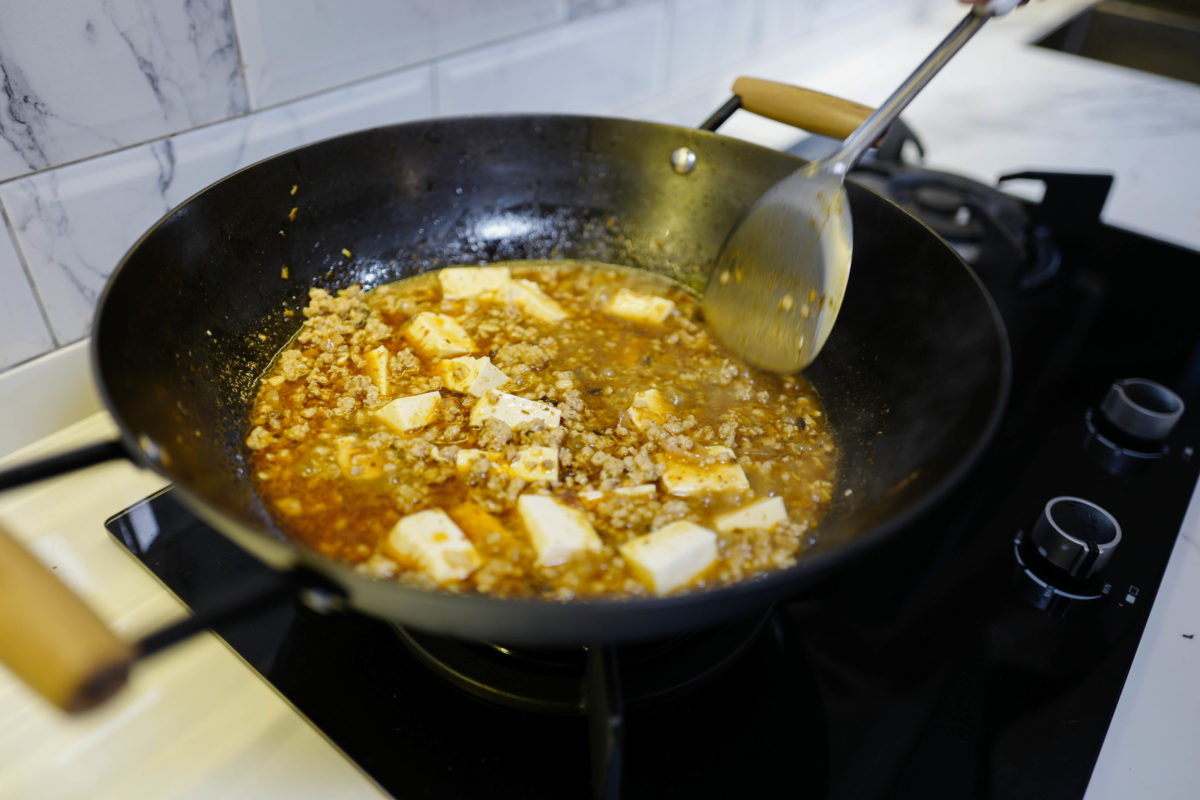 SERVING
Serve Mapo Tofu on a plate sprinkle the remaining Sichuan pepper and salt powder over the top for the numbing 1st bite and spring onion for garnish.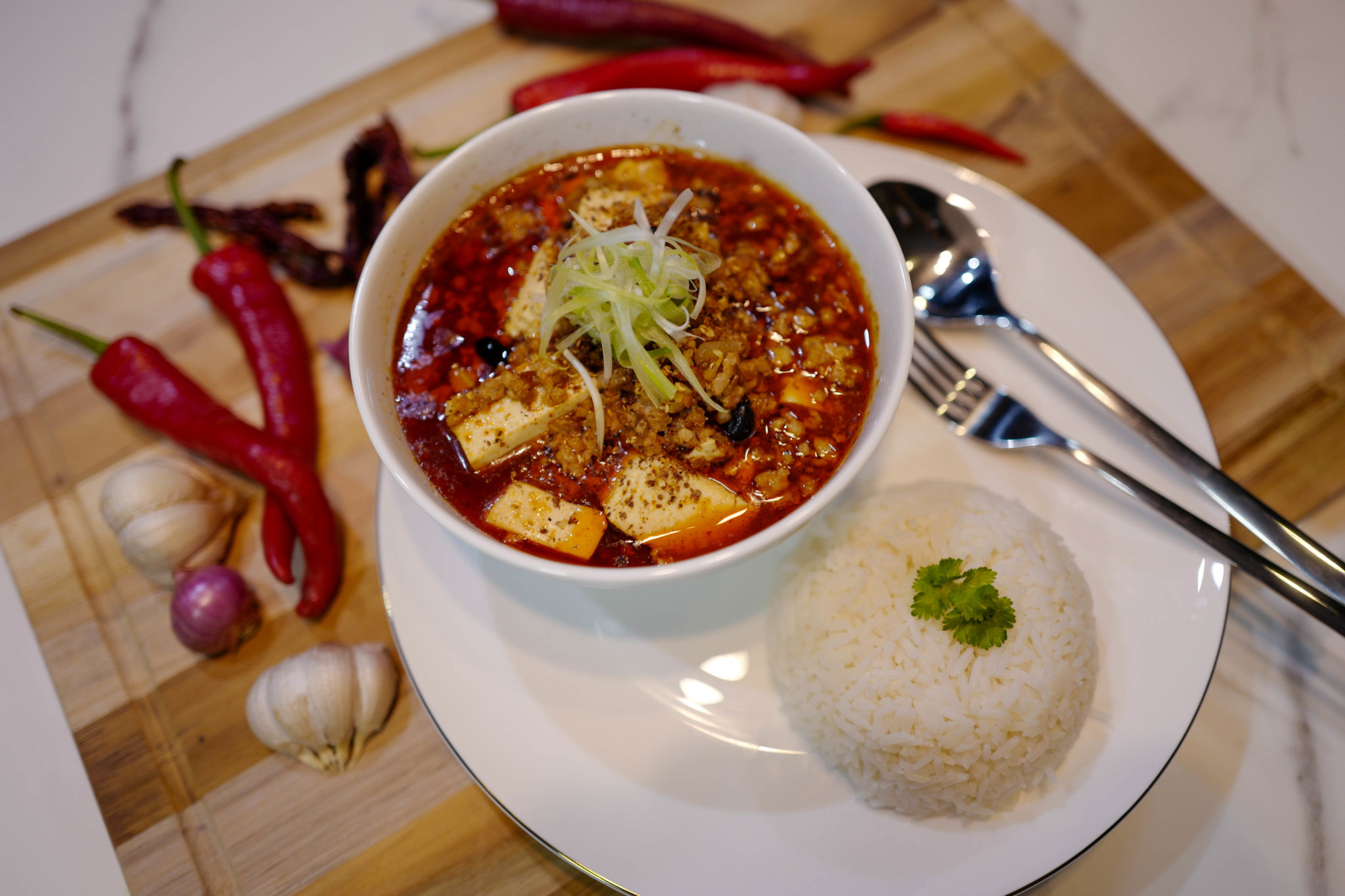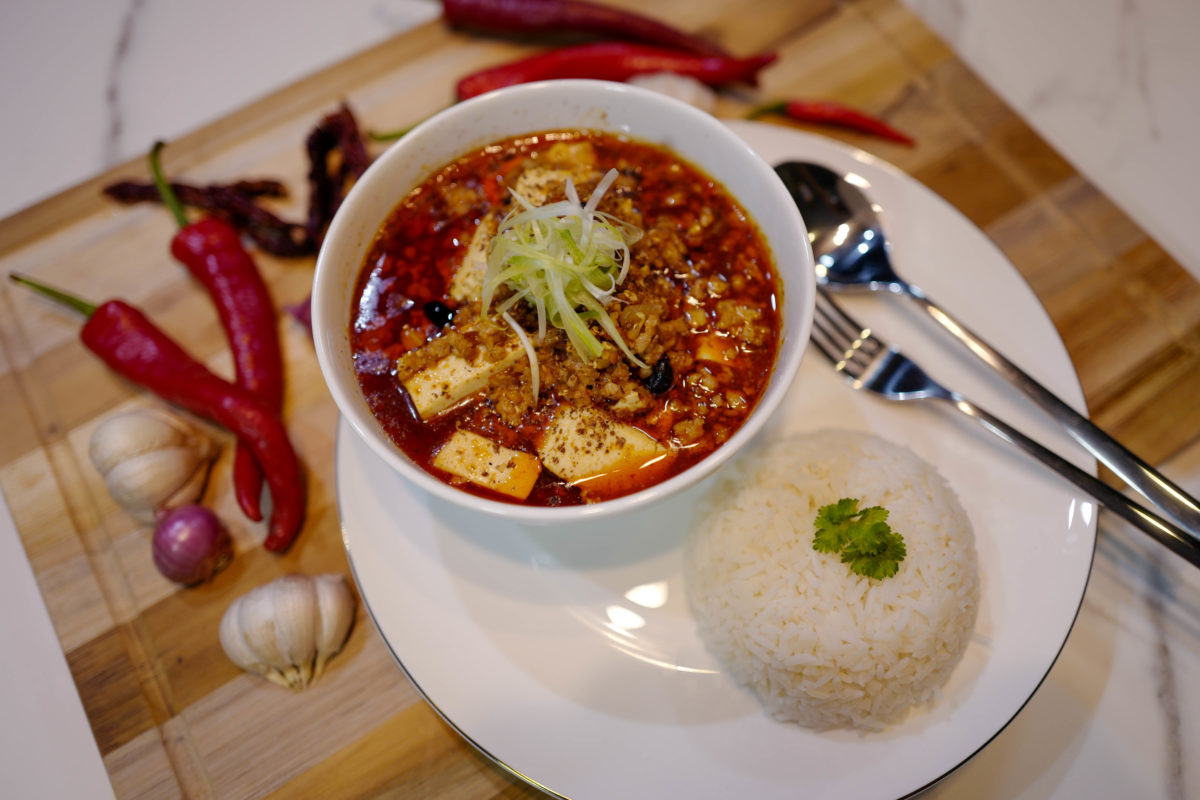 BROWSE OUR RANGE OF LA GOURMET WOKS